St.Clairsville Recreation Center Volunteer Club
Are you looking to volunteer and give back to your community? The recreation center is a great place to start! The center has many opportunities for volunteers ranging from special events to office work. Volunteers are able to join our volunteer club by agreeing to 10 hours or more of volunteer time a year.
Because we believe in securing the safety of our children and community member it is policy that all volunteers and coaches submit and hand in a satisfactory background screen before the start of any recreation activity. We value the trust given to us and want to ensure we are doing all we can to give the people in our programs a safe place to enjoy recreation and leisure!
How to Join
Pick up a volunteer application today at the center or go to our website and download the form. Go to stcrecdept.recdesk.com Review the activities we have and select the ones that you have interest in!Scan, fax, email or drop off your application in person to get on the volunteer list.
What will you get out of volunteering?
Volunteering is a great way to give back. Never underestimate the power of a positive role model when it comes to our youth and our community. By selecting events that fit into your schedule, we hope you find the opportunity both fun and rewarding. Volunteers help keep the cost of running programs low while still offering quality experiences to the participants!
Are you a high school student looking for community service hours or projects for your own special group?
We know that many organizations require their members to work on special projects or donate their time to community causes. We'd love to help you out! Students are able to do scout projects, intern, or work events for community service hours used for college applications! Don't let your age stop you from giving back, each and every volunteer has something great to offer the city!
Check out some of our great volunteers at our events so far this year!
Below is Alicia and Premier Bank & Trust helping out at our Easter Extravaganza!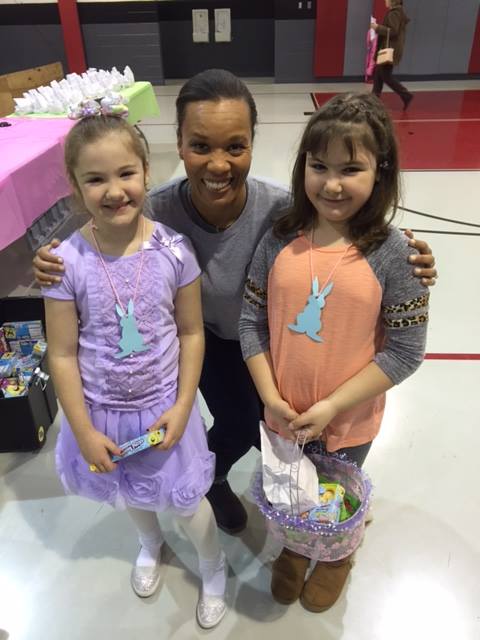 One of our volunteers stopped for a quick picture with the Easter Bunny!
How lucky are we? Spiderman took a day out of fighting crime and stopped by to hand out awards to the winners at our Halloween Costume Contest!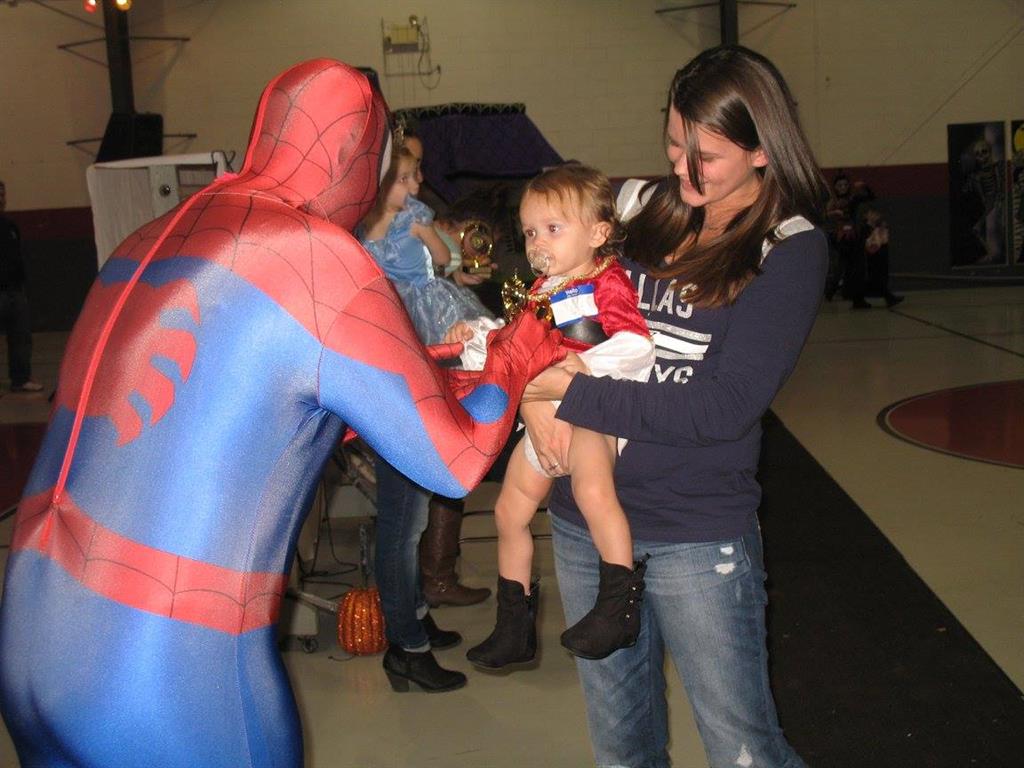 Our Bark in the Park judges getting ready to pick out their favorite pooches!